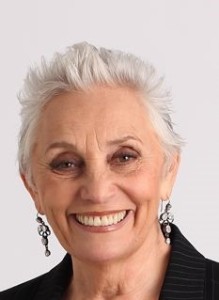 Referred to as the "Guru of Brooklyn Heights Real Estate" in Time Out New York, Zelda Josephs is a highly experienced real estate broker with exceptional knowledge of the Brooklyn Heights market.
Zelda has mastered most aspects of real estate, with roles including owner, property manager, rental agent, on-site rentals and sales, conversion sales, auction sales and resales. Her services include appraisals, marketing strategy, managing sales from start to finish, and staging apartments for quick sale with best possible prices.
She started her real estate career in Montreal, Canada, years ago when she was asked to look after the real estate holdings of a family-owned enterprise. She was in charge of a high-rise rental building which had been operating in the red; within 6 months, she turned the building to profitability.
In the mid-1980s, she was Vice President of Marketing and Sales for top developer MJRaines. She supervised marketing and sales for over 50 conversion properties with a portfolio in excess of $1 billion. During that time, she worked with designers, decorators, and contractors to renovate lobbies and hallways and to create sales offices. She was in charge of advertising, setting up the sales offices, and hiring and training staff.
During the market turndown in the late 1980s she was a partner in an auction firm and a consultant to developers, where she managed and organized the auctions of co-ops, town homes and developments.
In the early 1990s, she went out on her own as an independent real estate broker at a time when apartments could not be sold for any price. In the St. George Tower there were over 50 vacancies where Zelda had been in charge of the original conversion sales; and is a long time resident. She created a niche market and sold them all. In fact, she has closed more sales than anyone at the St. George Tower, and has an unmatched knowledge of the building.
Zelda brings a certain creativity, experience, flair and dynamism to her work and makes the process of buying or selling a pleasant and positive one.
Media
HGTV FrontDoor.com